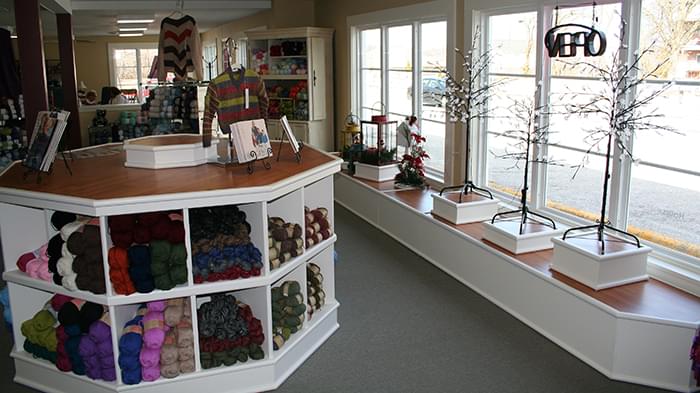 Sheepskeins is a contemporary knitting shop located in the heart of Newburgh, Indiana. Opened in January 2013, it provides the atmosphere and space for knitting creativity. With over 3,000 square feet of retail space, Sheepskeins offers a broad selection of quality yarns in a comfortable and inviting environment. Classes are offered for all levels of knitters. A cozy knitting area is available for those who just want to sit and knit. Our mission is to spread our love of knitting and promote a close-knit community of people who share our passion.
Jennifer, the owner of Sheepskeins, followed her passion for knitting and opened this shop in January 2013. She has been knitting for over 10 years and loves to inspire creativity in others. With her competitive nature, she always wanted to have the biggest stash of yarn so she bought the Village Knitter to expand her yarn supply.  She has now won the competition owning the largest knitting store in the Tri-State area! Jennifer especially enjoys teaching and spending time with fellow knitters.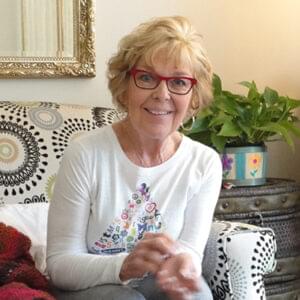 Bettye has been knitting all her life.  She moved to Newburgh, Indiana from her hometown of Savannah, Georgia in 2006.  She immediately surrounded herself with knitters and has been sharing her knowledge of knitting with the community.  With her Southern drawl she is loved by all!  She especially enjoys teaching magic loop socks and fair isle technique.