A brick-and-mortar yarn store created for the community it serves
Sheepskeins is the hub of the knitting community in Newburgh, IN, nurturing the creative community and giving it a home. Jennifer, its owner, a former physician, found knitting in her 40s—and it became a mad passion for her!
As her love of knitting bloomed, Jennifer noticed that brick-and-mortar craft stores were closing around her. She worried that the chance to buy supplies in-person and be part of a creative community might be lost in Newburgh.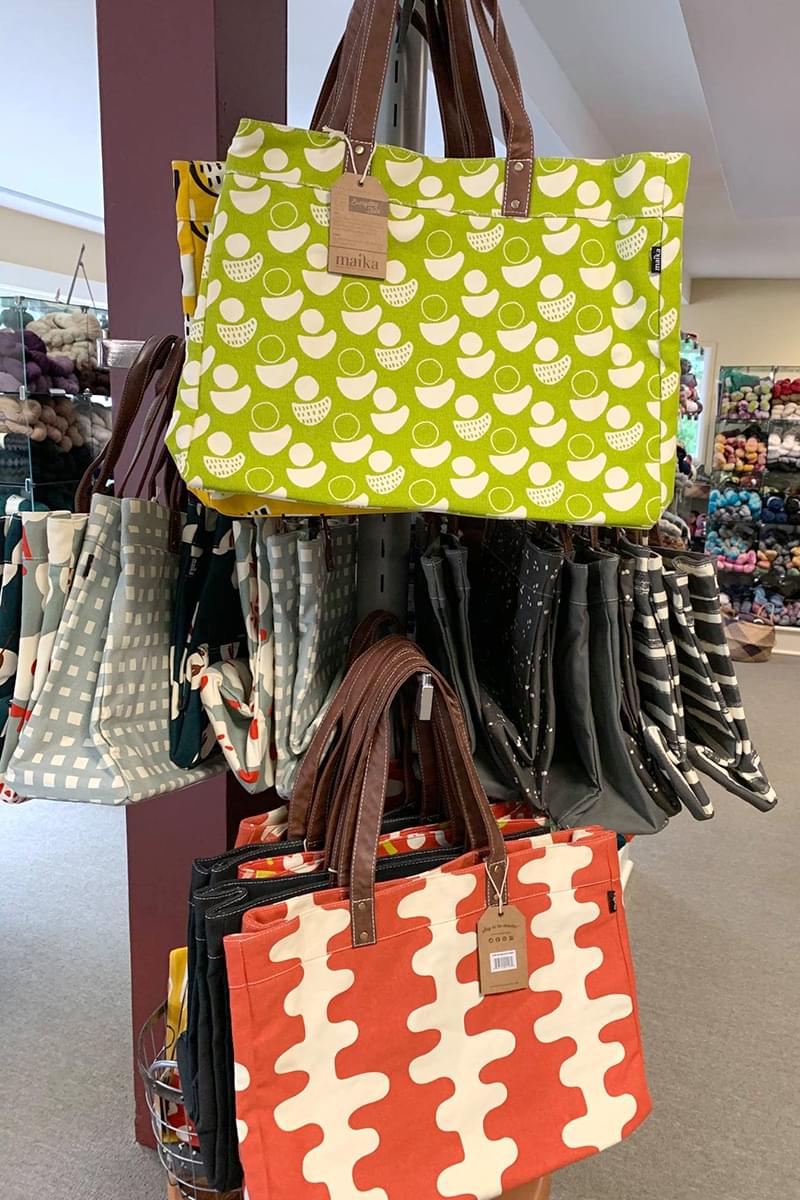 As she learned to knit, the local community taught and encouraged Jennifer. Yarn stores provided classes and hands-on assistance; shop experts helped if she had trouble fitting or blocking a sweater.
Experience taught her that she could not find this kind of support at big box stores, with their revolving staff and corporate priorities. What would happen to her beloved community of knitters?
Where will they go to buy knitting tools or knitting kits? When a sweater turns out wonky, who will help them unravel their mistakes? Who will offer knitting lessons? And where will they go to enjoy the simple pleasure of seeing and touching a sea of colorful yarn?
Saving the joys of learning with a community
To save the immersive shopping and learning experience for other yarn lovers, Jennifer retired from her career as a physician and opened Sheepskeins.
She jokes that she may also have an ongoing motive, "Owning a yarn store is a great way to justify a massive stash of yarn. Rest assured, Sheepskeins is a no-judgment zone for creators who buy more yarn than they can use."
Sheepskeins is a yarn-lovers dream
Sheepskeins is the ideal place for yarn lovers to congregate, shop, and learn. We carry an expansive selection of yarns, knitting tools, accessories, crochet tools, knitting project bags, and more.
Service and knowledge set Sheepskeins apart from hobby store chains. Its caring staff has decades of knitting experience.
Hands-on, in-person classes
Our passion for creating with yarn overwhelms us. We love to share our expertise. We have classes for beginners, accomplished, and advanced students.
Pattern interpretation, resolution, and correction
Projects often look easy before you begin. As you work, you may become confused about how to move forward or need to fix an error. Our staff can help.
Blocking and garment fitting
Once you make all the parts of a baby blanket, sweater, or hat, it can be challenging to put them together. Our staff of knitting mentors can help.
Online support
Our team stands behind the yarn products and projects we sell online too. Feel free to call during business hours with questions. If we can help remotely, we will.
Explore and enjoy Sheepskeins
Visit us in person and experience our contemporary knitting shop that retains the charm of a cozy atmosphere and provides old-fashioned customer service. We focus on kindness, honesty, and building community.
Jennifer, Owner
If you love yarn, you'll love Sheepskeins.
I invite you to come by and join our happy, crafty community.